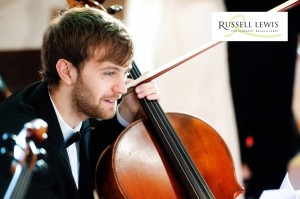 As a member of the Bantock Quartet, Robert is currently a Junior Fellow at Birmingham Conservatoire. Initially training as a physicist, Robert was a Music Scholar at the University of Birmingham and graduated in
2010 with a first class honours degree in Physics. He continued his cello studies with Lionel Handy at Birmingham Conservatoire, graduating in 2012 with distinction on the Master's programme.
During his studies at Birmingham Conservatoire, Robert won places on both the Birmingham Royal Ballet and C.B.S.O. training schemes, and was winner of the Sylvia Cleaver Chamber Music Prize and Derek Young Memorial Award. He was also winner of the strings category of the Symphony Hall Prize, and finalist in the Conservatoire's Strings Prize, the Delius Prize and the Ambache Prize. In 2012, Robert was invited to perform in the final of the prestigious Muriel Taylor Scholarship competition, and is looking to forward to performing in this year's final at the end of March 2013. Robert is continuing to study with Lionel Handy and Richard Lester.