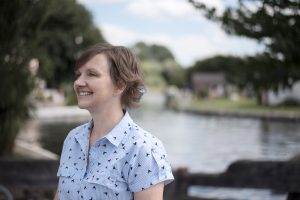 Liz Lane's music has been broadcast on BBC Radio 3, BBC1 and ITV, and played in major venues throughout the UK and abroad; performers have included Orchestra of Welsh National Opera, Bournemouth Symphony Chorus, Carducci Quartet, the Symphonic Brass of the RAF and Cory Band.
 Recent projects include Age Against the Machine – Grand Finale (2019), a co-creative inter-generational choral project in London; and CityScape for fanfare band, premiered in Holland (2019). Two of Liz's lockdown Bluebird series of miniature songs with soprano Belinda Evans received over 10,000 views on social media (2020/21), including #9 Enchanted Light with Colin Booth (ottavino) and the Grimethorpe Colliery Band, which was broadcast on BBC Radio 3 (2021). The multimedia collaborations River of Time and Rainbow River were commissioned for online performances by Lydbrook Band as part of the Wye Valley Festival and Kapitol Cory Band Online Championships (2020/21).
 Liz was awarded a PhD from Cardiff University in 2010. She is a part-time Senior Lecturer at UWE Bristol, also an Associate Lecturer with the Open University and Trinity Laban Conservatoire of Music and Dance. She is published by Composers Edition, Kirklees Music and Wright and Round.
 Current commissions include A different kind of living for the Open University Choir; Rhythm of Light, a suite for the Hepworth Band celebrating the life and work of sculptor Barbara Hepworth; an anthem Hear the Call for the first NHS, social care and frontline workers' Day on 5th July 2021 and a new work for the Forest of Dean Orchestra to commemorate the 70th anniversary of the Battle of Imjin River. Liz was recently appointed Composer in Association with the Grimethorpe Colliery Band.